She said Maurice Blackburn lawyers explained the ruling to her on Tuesday and she was "devastated" by the news, after suffering a stroke two months ago and losing her husband, John, in 2020.
"It's just going to be the last straw for some people," Ms Lynch said. "I'm disappointed, and I'm disappointed for a lot of people.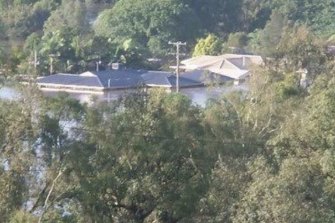 "I'm OK. I'm on a pension. I can live on that, but there are others who aren't and they are really relying on this money.
"They [Seqwater] did the wrong thing and they should just pay, as far as I am concerned, but that is only my opinion, isn't it."
Premier Annastacia Palaszczuk said she understood the decision would be "extremely frustrating" for people who were affected by the flood.
"The state government's decision was not to appeal. Now that there is a section [Seqwater] that is appealing, that is a matter for the courts, but I would hope that gets resolved as quickly as possible because it just seems to be dragging on and on and on," she said.
"And that is, of course, very stressful to people who went through those devastating floods."
In November 2019, the NSW Supreme Court ruled that the dam's flood engineers were negligent and relied too closely on "rain on the ground" estimates in 2011.
Loading
In that ruling, Justice Robert Beech-Jones found Seqwater's four flood engineers at Wivenhoe Dam "comprehensively failed to apply the flood manual during the flood event".
Justice Beech-Jones found each flood engineer had been negligent "in some respects" in interpreting the Wivenhoe Dam flood manual, which was gazetted by the Queensland government in 2010, a year before the flood.
He said they did not appropriately use rainfall forecasts over four and eight days to manage Wivenhoe Dam, as required by its manual.
More than 6800 flood victims had joined a class action seeking compensation from south-east Queensland's dam managers, Seqwater, and the Queensland government.
In February 2020, Seqwater appealed against the New South Wales Supreme Court ruling.
The inquiry was heard in NSW because of "an accident of time", where Queensland legislation at the time did not allow class actions of this type to be heard.
Seqwater chief executive Neil Brennan said: "The January 2011 flood event was one of the most extreme weather events ever experienced by our region, and Seqwater is acutely aware of the impact it had on our community and people within our business.
"Our focus continues to be providing safe and secure water supply for south-east Queensland," he said.
– with Felicity Caldwell