Oil and gas giant Santos has been hit with a lawsuit over allegedly misleading and deceptive claims about its environmental credentials, including that the company has a clear plan to achieve net zero emissions by 2040 and that natural gas is a 'clean fuel'.
The Australasian Centre for Corporate Responsibility (ACCR) filed a statement of claim in the Federal Court on Wednesday outlining its argument that Santos' annual report makes false claims about the company's approach to addressing climate change.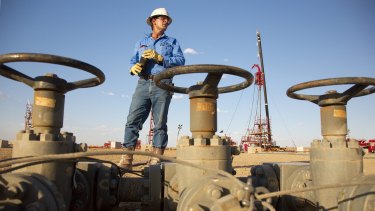 One of the ACCR's key claims is that Santos refers to natural gas as a "clean fuel" and it provides "clean energy", according to a statement released by the group on Thursday.
"The annual report fails to disclose that the extraction, processing and use of natural gas releases significant quantities of carbon dioxide and methane into the atmosphere, gases which are key contributors to climate change and global warming," the ACCR said.
The group is also taking aim at Santos' claims to have a clear pathway towards reaching net zero emissions by 2040, an aspiration which relies on the development of carbon capture and storage technology and blue hydrogen.
"ACCR alleges that Santos failed to disclose that it has firm plans to increase its greenhouse gas emissions by developing new or existing oil and gas projects including in the Barossa, Dorado and Narrabri LNG projects," its statement said. "This calls into question whether Santos had reasonable grounds to assert it has a 'clear and credible' plan to reach net zero emissions by 2040."
Loading
The ACCR's lawyers, the Environmental Defenders Office (EDO), will argue Santos has breached consumer laws by providing misleading or incomplete information to new investors and existing shareholders of the ASX-listed company and want the court to force Santos to issue "corrective statements regarding the environmental impacts of its operations".
"Investors have a right to complete, open and honest information relating to a company they are investing – or considering investing – in. Accurate information about how the global energy transition towards net zero emissions may impact Santos' future financial prospects is critical to investors' ability to assess the viability of their investment and their financial and reputational exposure," ACCR said.