The pressure meant the mode, or most frequent salary, for a partner at a top-tier firm in Sydney rose to $1.45 million – up $100,000 on 2019 (Mahlab did not do a salary table in 2020 because of negligible increases). In Melbourne, it was $1.35 million and Brisbane and Perth. Those at mid-tier firms can expect to earn about $500,000 less.
The keen competition from the corporate sector is underlined by the fact that those with five year's experience can expect to earn about $20,000 more than those in private practice ($165,000 v $145,000).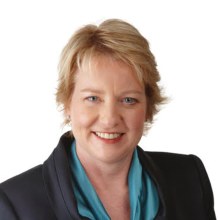 The report estimates that most juniors at major and mid-tier firms in NSW will get an increase of around 10-15 per cent. In Victoria it will be around 10 per cent.
Mahlab's managing director in Victoria, Katherine Sampson, said there was a "jack in the box" effect in play.
"The young lawyers have been sitting on their hands since 2019; now it's like the lid has been lifted off, and they are all keen to go."
Ms Sampson said it helped that there was "so much commercial activity going on that the firms can't afford to lose people".
"If you are an employer and you have a group of very able young lawyers, it's hard to find ways to keep them happy that doesn't involve money."
It had also not helped that firms had been unable to recruit talent from offshore jurisdictions such as the UK, South Africa and Hong Kong.
Ms Sampson said 2021 reminded her of "the good old days" when lawyers in private practice could expect annual pay rises of 10 per cent.
"It hasn't been like that for 15 years – and there are two reasons.
"First, there has really been no pay rise since the middle of 2019. And the level of commercial activity hasn't dropped off. Clients are busy, so law firms are busy. And they need people to do the work.
"The firms have realised this and are playing catch up. They are in full-on defensive mode."
Those with around about five years' experience are highly sought after for in-house rules, especially with the increased focus on regulation and compliance since the banking royal commission.
"Some law firms are abandoning the traditional ranges based on post-qualification experience to compete for new staff in areas of demand such as M&A, private equity and finance," Ms Sampson said. "In the corporate setting, modest annual increases continue at CPI or a little above.
"Bonuses are also being used more and more as a retention strategy but still suffer from being opaque, unlike most in-house STI [short-term-incentive] schemes, which like bonuses, are directly linked to broader business performance after a tough 2020."
The report says corporate employers have a "burgeoning focus on employee satisfaction through mentoring and professional development, perhaps to offset the modest wage growth".
"Other benefits are on the rise, including company-provided phones and laptops, extra leave and subsidised gym memberships."