After 39 years at Boston University, Martin J. Howard, who rose from a BU financial analyst to treasurer, senior vice president for financial affairs, and chief financial officer, will retire on October 1, President Robert A. Brown announced in a letter to faculty and staff Monday. "Marty has been a critical architect of the University's outstanding financial performance over the last 15 years," Brown wrote. "That performance has made possible our growth—and growing recognition—as a leading research university." 
Born and raised in Dorchester, where he delivered newspapers as a boy and graduated from Boston College High School, Howard calls his tenure at BU "a labor of love" for both the institution and the city of Boston. "I had the honor and privilege of working with some incredibly talented colleagues," he says. "This is a big team. In a leadership role, you're just the orchestra conductor. There are some great players."  
Gary Nicksa, who has been senior vice president for operations since 2012, with responsibilities that include the preparation and oversight of the annual budget, will assume Howard's role as senior vice president for financial affairs, chief financial officer, and treasurer.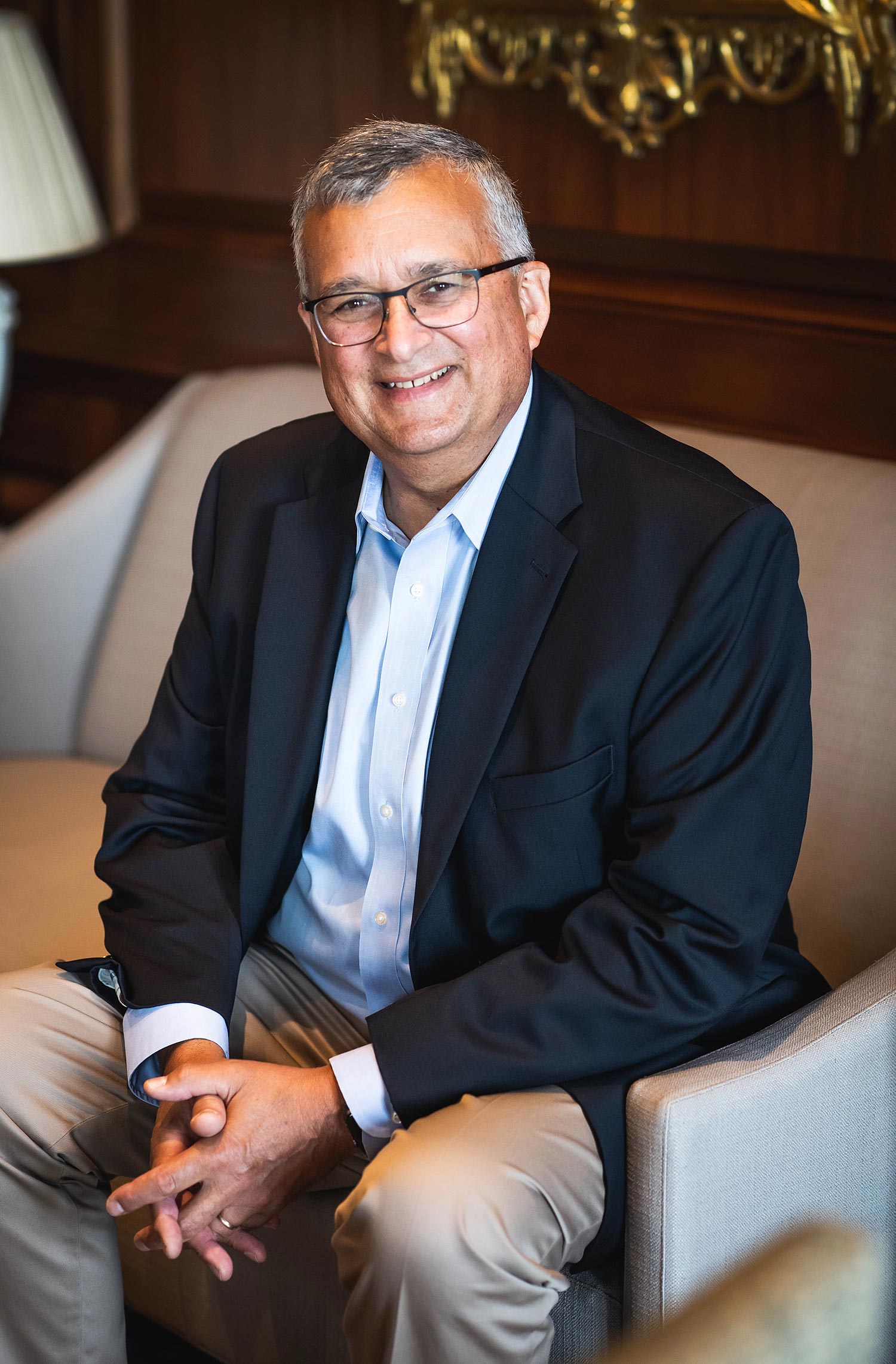 Brown noted that under Howard's tenure, and during a period of uncertainty in higher education, BU's S&P bond rating has been upgraded four times, from BBB+ to AA, over the past 15 years. During that same period, most other peer institutions have maintained the same rating or received one upgrade or downgrade. 
In his Monday letter, Brown announced Nicksa's appointment, as well as several other changes in top leadership precipitated by Howard's move, all involving longtime BU administrators, and also going into effect October 1.
"Gary has excellent credentials as a financial officer and will move seamlessly into his new role," Brown wrote. Nicksa joined BU in 2005 as vice president for operations, assigned to oversee operations on the Medical Campus, and he was promoted to senior vice president in 2011. Human Resources will continue to report to him. 
"Marty and I have always been joined at the hip when it came to doing things financially," Nicksa says. "Marty is recognized as one of the most experienced and knowledgeable university CFOs in the country. While I don't have the same background as Marty, my background, combined with 16 years of being at BU and understanding how BU operates, is what made me a candidate to succeed him. Marty and Jean Morrison [BU provost and chief academic officer] and Bob Brown and I have been working together for the past 10 or 11 years." 
Another change involves Derek Howe (Questrom'92), currently vice president for budget, planning, and business affairs, who will fill Nicksa's role as senior vice president for operations. Howe, who started working at BU in 1996 as manager of finance and classroom operations for the media group, "is highly regarded among his colleagues for his budget expertise, his analytical abilities, and his insightful guidance," Brown's letter said. Howe has led and coordinated the annual budget process since 2009. His new responsibilities will include supervisory oversight of Public Safety, Facilities, and Auxiliary Services. 
"I'm very flattered by this opportunity," Howe says. "There are a great group of folks at the University. I'm grateful to the leadership at the University who have inspired and taught me a lot over the years. But I am also thankful for the people on my teams who have not just supported me all of these years, but have taught me a lot as well."  
Ines Garrant (Questrom'88), currently associate vice president for budget and planning, reporting to Howe, will take on Howe's role as the vice president for budget, planning, and business affairs. Garrant began working for BU 33 years ago as an accounting manager, moving up to increasingly demanding roles in financial planning and budgeting on both the Charles River and Medical campuses.
"My first job after graduation was at BU," Garrant says. "BU has been my only employer ever, not counting working at the supermarket during high school. BU has always challenged me professionally. Now, I'm looking forward to being part of the senior leadership team and helping them in any possible way I can. I feel ready."
Garrant has worked with Howard since she arrived at BU, after graduating in 1988. "I'm happy for him that he's stepping down," she says. "The man is a workhorse. We called him Professor Marty. He was always open to having conversations, reviewing things with you." 
Patricia O'Brien, now the associate provost for budget and planning in the Office of the Provost, will become vice president and associate provost for academic budgets and planning. O'Brien arrived at BU in 2007 as School of Public Health associate dean for administration and finance. Previously, she was a Harvard College deputy dean and dean of the Simmons College School of Management. 
As these transitions are implemented, according to Brown's letter, oversight of academic budgets of the three schools on the Medical Campus will be transferred from the senior vice president for operations to the Office of the Provost. 
Along with his team, Howard worked seven-day weeks through the pandemic. He has agreed to be available beyond October 1 to help with the transition.
He says he envisions his next chapter as semiretirement. "You get to a certain age, you want to dial it back," he says. 
Howard, a former BU and Northeastern University adjunct faculty member in accounting, finance, and investments, a mentor to some of BU's Boston public high school graduates who have been recipients of the University's Community Service Award, and current director and vice chairman of the Boston Consortium for Higher Education, says he hopes to teach, travel, work in financial planning, and serve on a few boards of local organizations. 
"I have full confidence and faith in Gary, Derek, Ines, and Pat O'Brien," Howard says. "I'm excited about them continuing the trajectory." He wrote in a letter to his staff Monday: "Much has been accomplished for which we can all be proud…I am sure BU will reach a whole new level of excellence as you move along that continuous path from better to best."